Meet our Owner
Mackenzie worked as a professional dancer, choreographer, and mover & shaker with a nonprofit dance program and as a freelance artist for ten years, then decided it was time for the next creative venture. She has had a passion, talent, and vision for all things aesthetic and creative for her entire life. The idea of visually merchandising your home, closet, appearance, and life was ingrained into her spirit from her grandmother and mother. The expression of self that comes from a developed approach to individual aesthetic and detail is something owner Mackenzie is always editing, evolving, and discovering in her life. The name Kenzington as you could guess comes from a spin off of Mackenzie or as close friends and family call her Kenzie. Kenzington was a name she developed at a young age as her alter ego, and she wanted to see that name go big somehow, some way. During Mackenzie's lifelong career as a dancer from age three- she dreamed of being on the big stages, and then gracing the screens like some of those admirable icons she followed and looked up to like Marilyn Monroe, Twiggy, Brigitte Bardot, Audrey Hepburn, and Cher (to name a few). These icons influenced Mackenzie with their beauty, style, and grace. The idea of Kenzington came from wanting women to have a space that would allow them to enhance and capture their personal style from what they wear, to how they decorate, and how they carry themselves. A space that is imaginative and inspiring, and maybe a bit nostalgic. "Turn heads without conforming to the masses," is our motto here. Mackenzie is a self taught entrepreneur and designer, but graduated from the University of Minnesota with BFA in Dance and Dance Education. She had a prosperous career as a dancer, and doesn't plan to ever completely hang up her leotard, but plans to bring a new found creative and artistic approach to the retail world. Mackenzie grew up wearing extravagant and over the top costumes, and that never really seemed to stop in the theater, she became known to go that extra mile and do things like wear leather pants and stilettos to football games because it "fit her mood that day." Her love for style has translated beautifully into the retail world, she is big on movement, luxurious fabrications, and bold statements. Being un-apologetically you and taking fashion and style risks are just a few of the rules Kenzington follows when it comes to their style.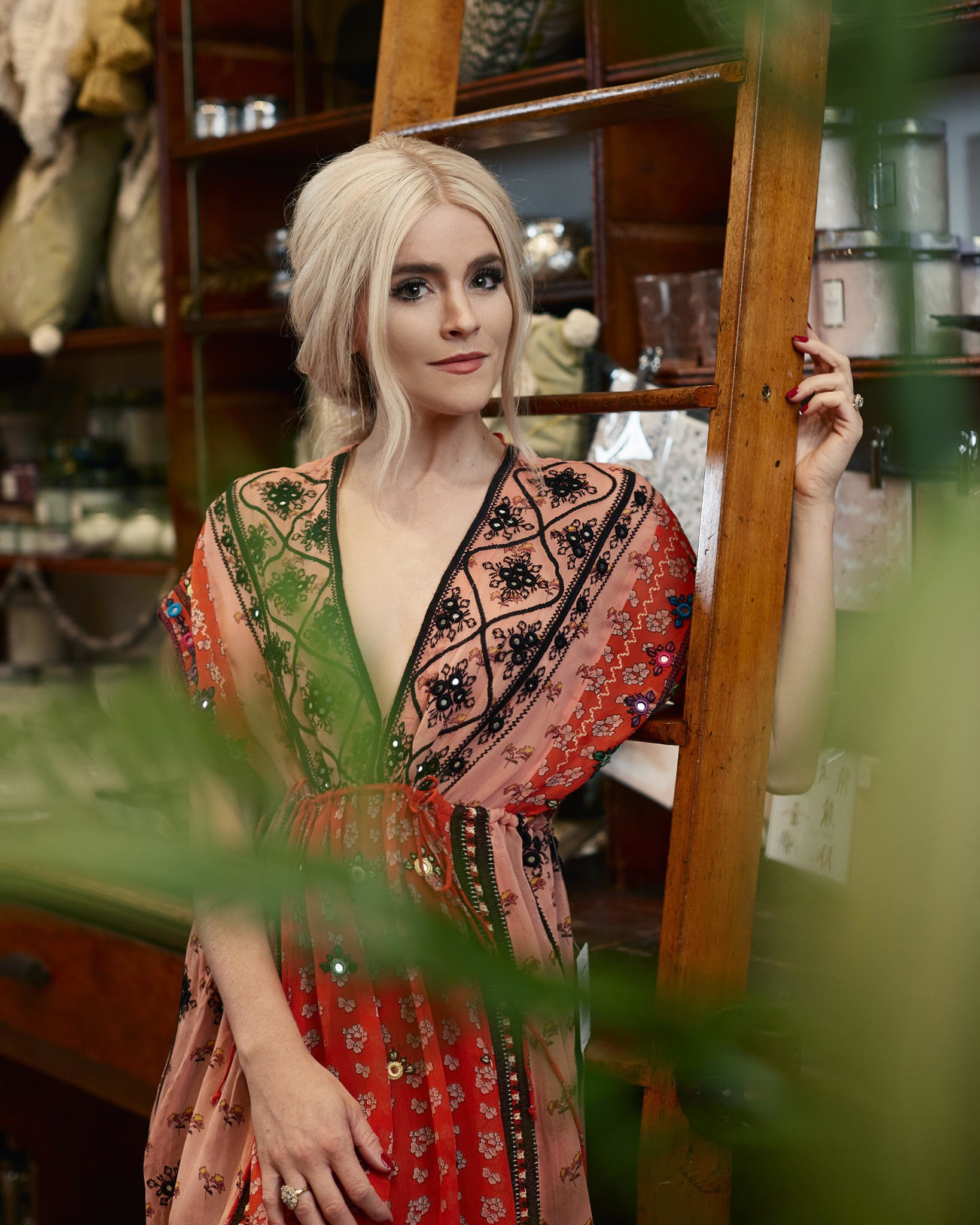 "Thanks for joining our creative space, 
let's turn heads and make statements."